History


1688


(Genroku 1st)

Shozaemon Shibanuma was given the right to bear a surname and to wear a sword. As a village headman, he started making soy sauce and miso, while collecting of rice from farmers and selling grain, fertilizer and miscellaneous goods.
1756
Formed an association of soy sauce makers in Tsuchiura.
1868–1912


(Meiji-era)

Production of soy sauce reached 36,000 L per year.
Built

Oshin-gura

storehouse.
1907
Incorporated the family business.
(Shibanuma Soy Sauce LLC.)
1920
Built

Tatsumi-gura

storehouse.
1943
Production decreased due to World War II.
1958
Incorporated Shibanuma Soy Sauce Co., Ltd.
2012
Soy sauce

Ohitachi

won the Award of the Minister of Agriculture, Forestry and Fisheries in a competition hosted by Japan Food Industry Association, for the first time in Ibaraki Prefecture.
2013
Gained support by JETRO (Japan External Trade Organization) and expanded export destinations to 35 countries.
Founded in 1688 (Japanese Imperial Year: Genroku 1st)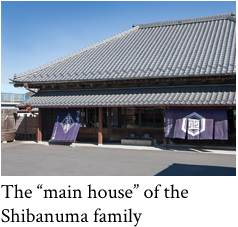 The Shibanuma family has been producing soy sauce for over 320 years since 1688. Traces of the constant, unbroken business activity by the same family can be seen all over the premises. The storehouses built in Edo (1603–1868), Meiji (1868–1912) and Taisho (1912–1926) era and the wooden barrels sitting in the storehouses are still in use, coexisting with modern factories since Showa (1926–1989) and Heisei (1989–) era. Activity of various yeasts living in the old storehouses and wooden barrels is an important factor for our production of soy sauce, and it makes Shibanuma's soy sauce to have its own identity.
Origin of the Trademark Kikkosho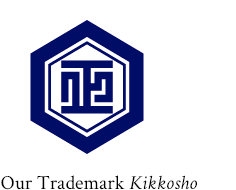 The origin of our trade name Kikkosho dates back to Edo era (1603–1868).
Masanao Tsuchiya, a local lord of Tsuchiura Domain, focused on high quality soybean and wheat grown in the area. He promoted manufacturing and sales of soy sauce for it to become a leading product of the domain. Although soy sauce was a luxury at the time, it found a new market in Edo (former name of Tokyo) supported by Tsuchiya, who was also a member of governmental advisory council.
The trademark of Kikko, which literally means turtle shell in Japanese, had been used by a number of soy sauce producers in Tsuchiura. Kikko comes from the hexagonal defensive wall of Tsuchiura castle. The Shibanuma family was allowed by the local lord to use Kikkosho, one of the trademarks with Kikko for its fairness in business. (Sho stands for fairness or sincerity in Japanese.)
Tsuchiura –
One of the Kanto region's top 3 famous area for production of soy sauce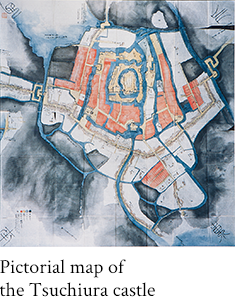 Later, around the year Meiwa 2nd (1765) in the Edo era, production of soy sauce became popular in Tsuchiura. Among all soy sauce producers in the domain, nineteen dominant players including the Shibanuma family formed an association to discuss price and amount of production, and delivered their product to Edo by wooden small boats.
Soy sauce is also called "oshitaji". The alias, according to one estimate, was transformed from "ohitachi", as the taste of soy sauce from "Hitachi" Province (present Ibaraki Prefecture including Tsuchiura) had an excellent reputation. Furthermore, a widely accepted theory in this area is that another name of soy sauce in Japanese, "murasaki" (the kanji character of which can also be pronounced as shi), was derived from the words "shiho" or "shizan" both stand for Mt. Tsukuba. (Mt. Tsukuba is located in the west of Ibaraki and is one of Japan's 100 famous mountains.)
The above proves that Tsuchiura was one of the Kanto region's top three famous areas for production of soy sauce in the Edo and Meiji era, while Noda and Choshi were the other two. Since the Meiji era, other soy sauce manufacturers in Tsuchiura have changed their business category to go with the flow of the times, however, Shibanuma Soy Sauce has been in the same business to the present, telling its history of delivering soy sauce through rivers and canals to Edo (Tokyo).